Inciting the People to Change Perceptions
George's mission is to bring awareness to the world of technology and how it is affecting us as humans. Instead, we're caught in algorithms that track our every move.
Turning Apprentices into Leaders
The Unhackable mindset will give you the keys to become a confident technology user who understands how to take control.
Progress Requires Patience
Kung Fu is a Chinese term referring to any study, learning, or practice that requires patience, energy, and time to complete. Originally, Kung Fu referred to any discipline or skill achieved through hard work, rather than referring to martial arts.
This is our paradigm shift—through hard work, patience, and time we can restore privacy in our lives.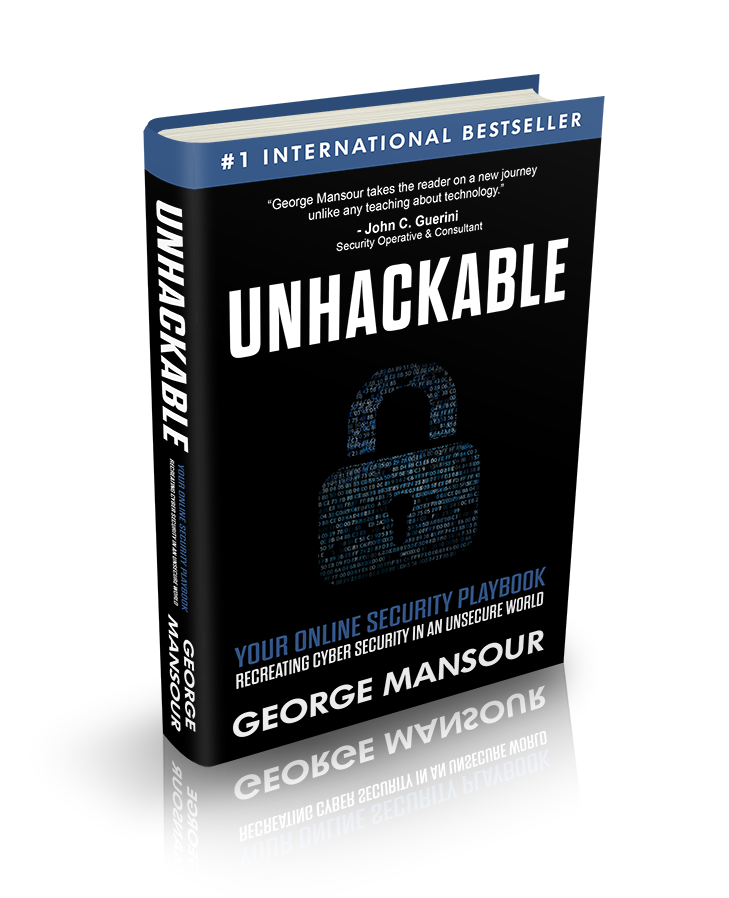 Get Ahead of the Game
Get George's new book, "Unhackable." He reveals the truth of how the internet game is unfolding, and shares the real secrets to freeing yourself from the complexities of the web. Start regaining your privacy and security during these difficult, uncertain times, as we adjust to the "new normal" and learn how to manage those challenges that are compounded by the skills deficits commonly faced today.
Ready to Become a Leader?
Get an exclusive consultation with George Mansour, the author of "Unhackable" today: